The Last of the Polar Bears – Super Bear!
on
October 4, 2010
at
5:07 pm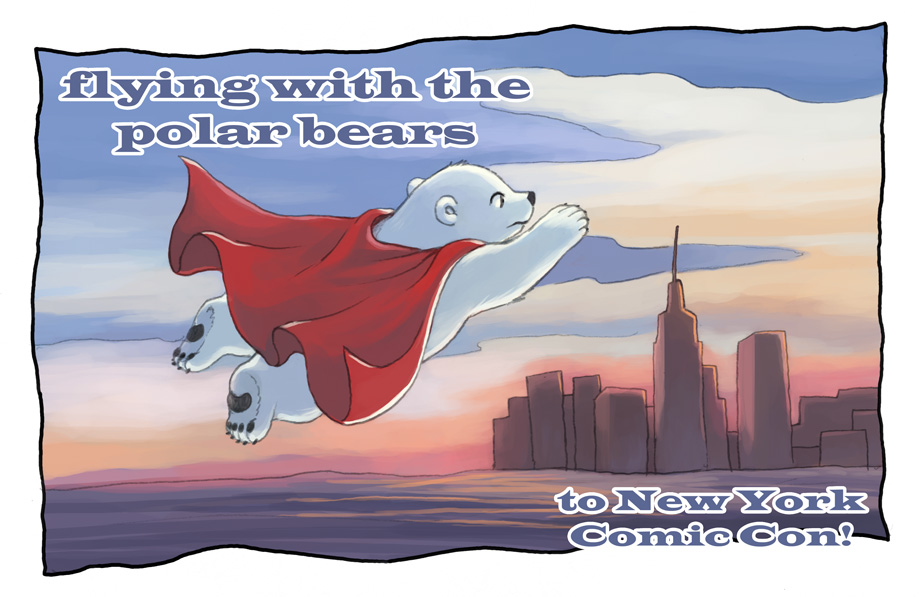 It's a bird, it's a plane, no, it's SUPER BEAR!
Sorry–no new comic page this week, as I've been spending my time preparing for my trip to New York. Please accept this filler illustration as a substitute. You all have fellow comic artist Niki Smith to thank for putting the idea of a superhero bear in my head. 🙂 The Last of the Polar Bears will resume soon!
Remember, this upcoming weekend, October 8 – 10, I'll be at New York Comic Con with a new 34-page color book, Pre-Dawn, collecting the beginning of The Last of the Polar Bears! If you're attending NYCC, be sure to stop by my artist alley table (Table G-12!) to get your copy and say hello! <3
Here's a sneak peek at Last of the Polar Bears – Pre-Dawn, fresh from the printers!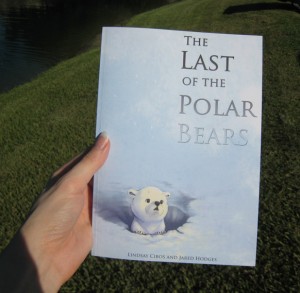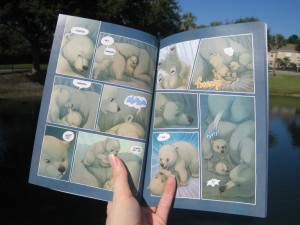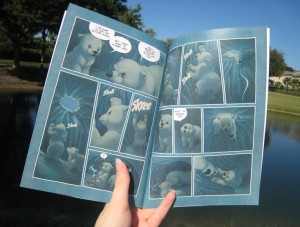 For those of you who won't be at the convention, you can still get the book through my website. Click on the banner below for more details!