Last of the Polar Bears fan art!
on
April 2, 2012
at
3:20 pm
New fanart! Azzai illustrates this touching moment of sister and brother love between Stella and Nanook.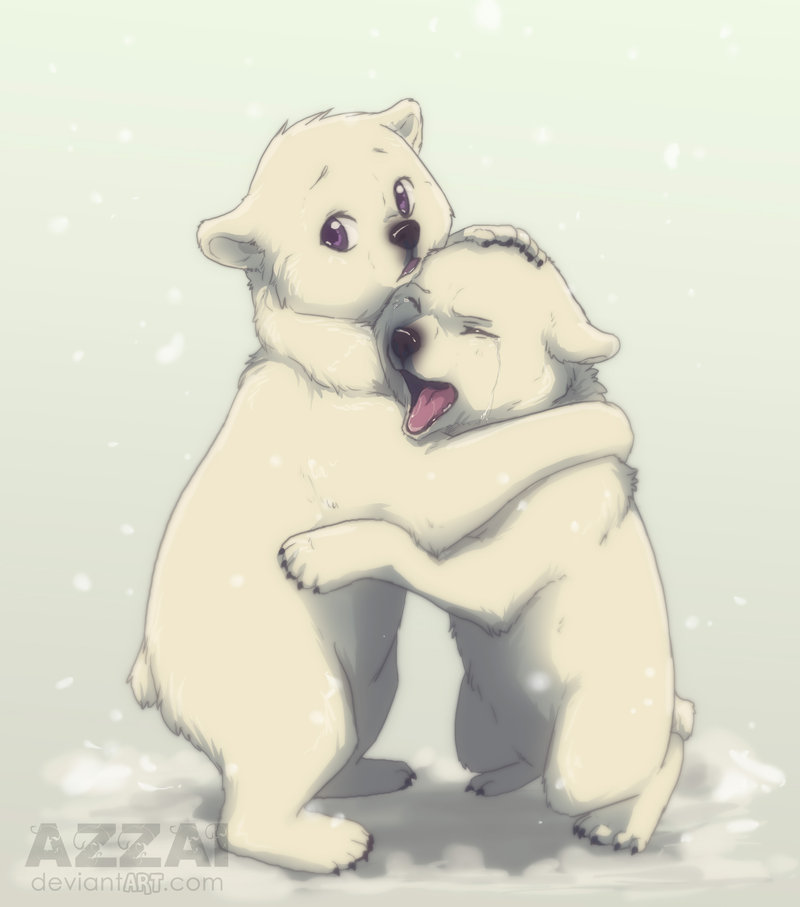 In her words, "I think that Stella will always protect her brother Nanook and never leave him alone in a danger. They are too cute."
Thanks Azzai! It's a sweet and touching image (you can +fav on DA here).
Also, update on the baby polar bear at Toronto Zoo. His new name is Hudson. I was hoping for Boreas, but there's no denying that no matter what his name is, he's definitely a cutie. <3