Drawing a Bear in 4 steps: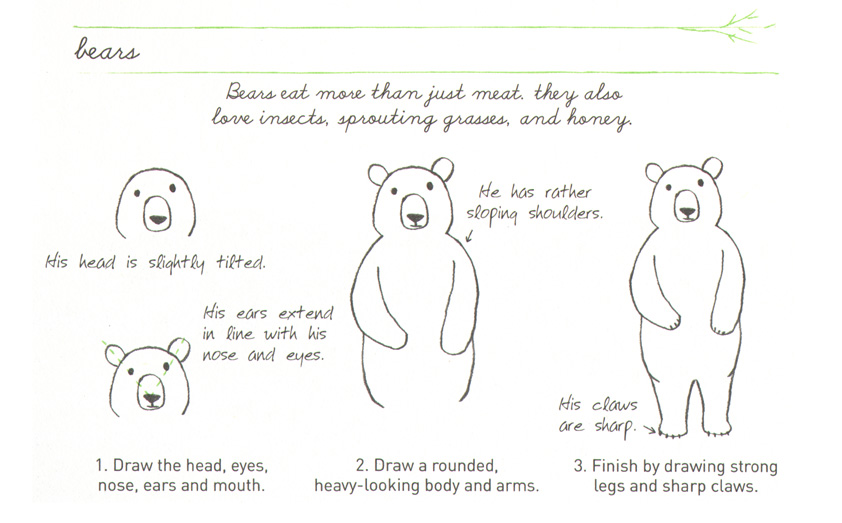 From Illustration School: Let's Draw Cute Animals
by Sachiko Umoto. Part of an adorable series of drawing books. I just adore Sachiko Umoto's charming illustrations and whimsical approach to making cute animals that's simple enough for anyone to follow. Reminds me of the Ed Emberley
drawing books I loved so much as a kid.