Furry Friday: Quiescent
on
September 14, 2012
at
6:45 pm
With the release of my newest tutorial drawing book Draw More Furries right around the corner, I wanted to take a moment to highlight some of the talented artists who contributed illustrations. First up is Quiescent by Kristen "CentraDragon" Plescow, whose whimsical digital painting style and color palette are a joy to behold. This tranquil illustration of a kirin appreciating nature is featured as the double-page spread for Chapter 4: Mythical Creatures.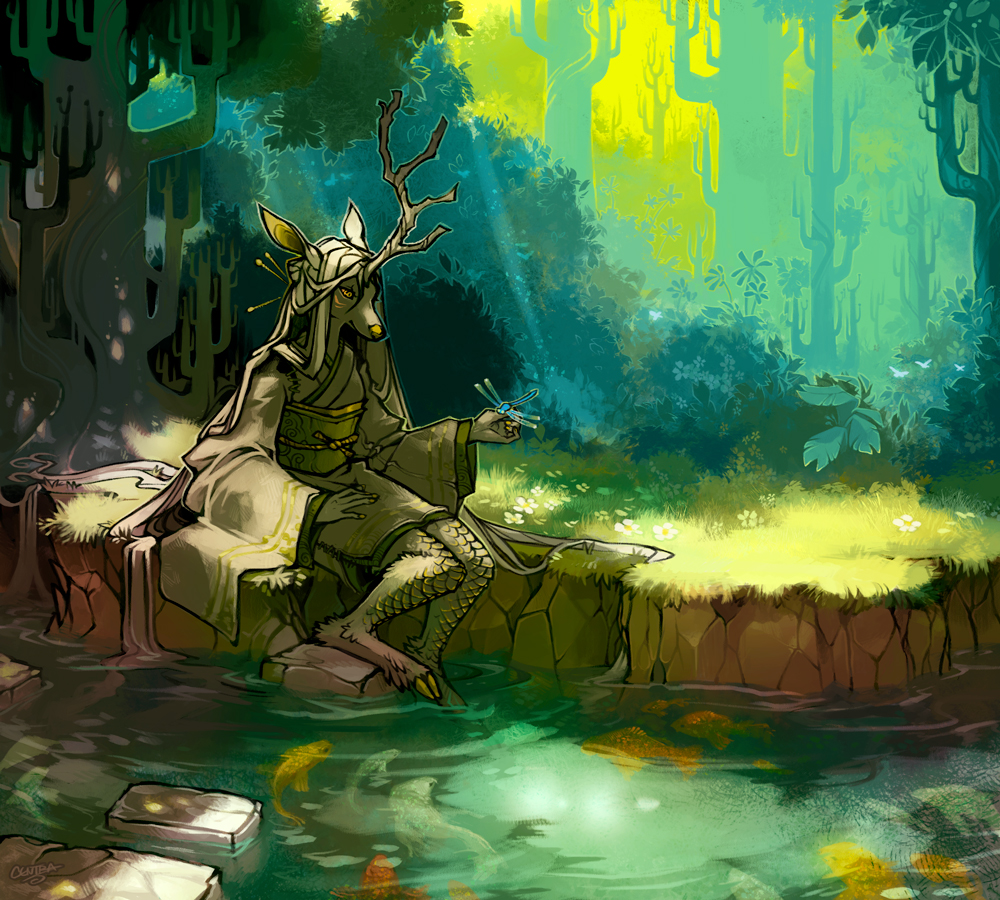 Here's what she had to say about her artistic process:
"My process varies a bit from day to day, but overall I try to keep everything as simple as possible. For a large illustration like this, I start with lot of smaller doodles with ink and markers to get in the spirit of things, and to better envision the world around the character. Next, I make a sketch in Photoshop CS4, and move onto a quick under painting. Once I'm satisfied with the composition and color scheme, I'll work on refining and detail from back to front. I don't worry too much about layers, and like to merge them as I go. One thing I've learned—if you know there's a part of your painting that's going to be more difficult, always (ALWAYS) do it first. It'll save you a lot of frustration and rage-quits later on." -Kristen
Draw More Furries arrives in bookstores on November 23, 2012. Signed copies are available through my online shop!