Polar Den
on
November 23, 2013
at
2:09 am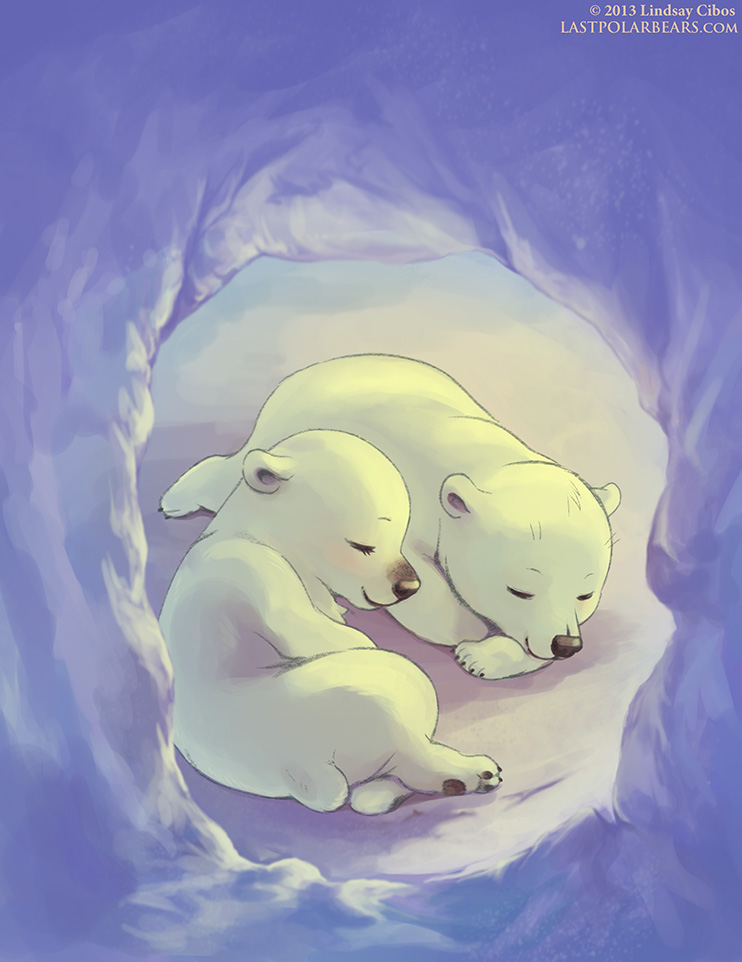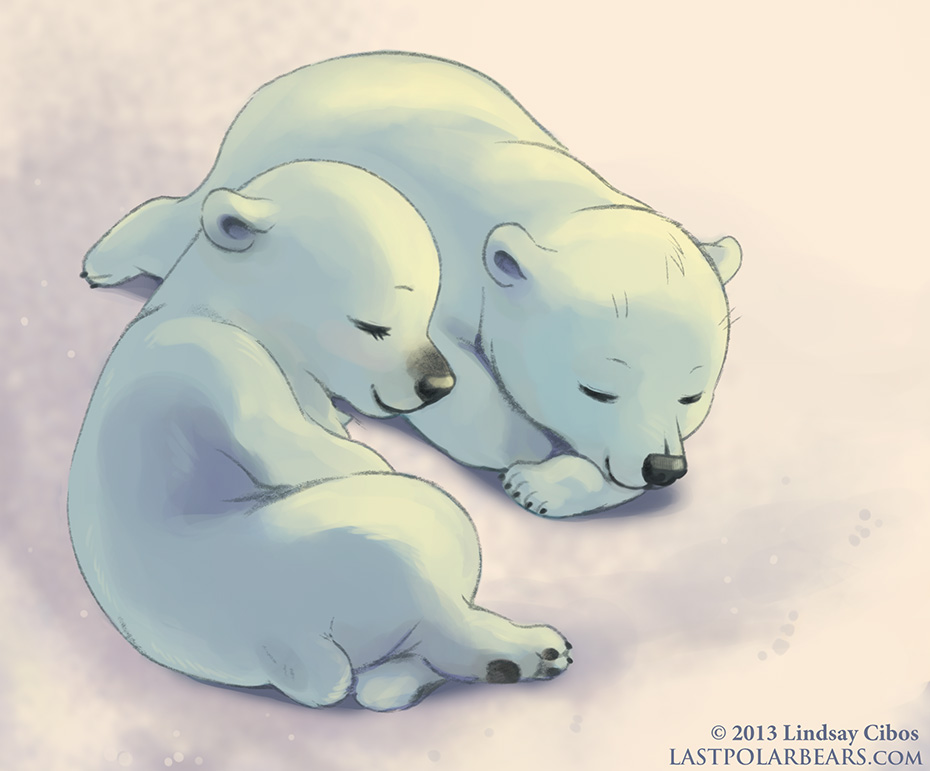 Nanook and Stella snuggle in the den.
This illustration was done as an experiment to see if I could reproduce the look of traditional pencil lines of my comic, The Last of the Polar Bears, with digital tools. I created it from start to finish on the Cintiq Companion with Clip Studio Paint (and some final touches in Photoshop).
Being able to go completely digital on the comic would save me a lot of time (no more scanning and cleanup). 🙂 What do you think, can you tell the difference?